Thanks to the technical
collaboration with Dallara, we present the SKATES for the Dallara LMP2 2017.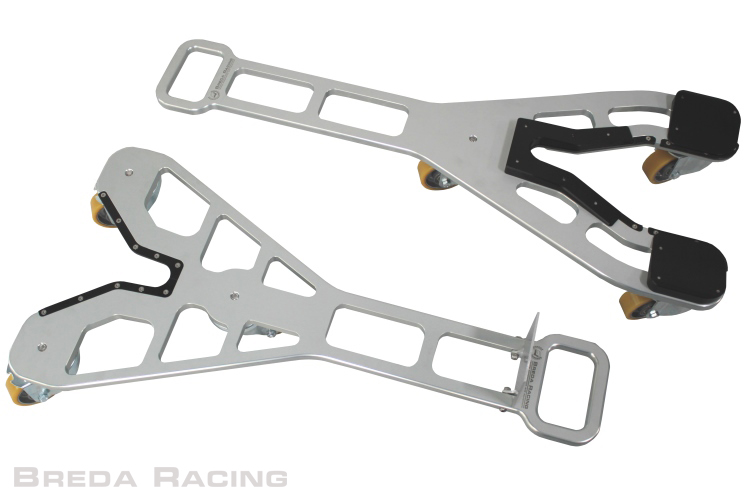 For the same car, we can also propose the whole Set Up equipment , developed thaks to the technical collaboration with Dallara: Set Up Wheels and Pads, Ride Height and Toe Bars with digital Gauges and Zimmers. All stored in a specific and customized flightcase (see pag. Set up, News Set up) .
In the IMSA championship the Set Up equipment can be seen in both our versions: Set Up Wheels with integrated load cells and Pads, and also Set Up Wheels with spheres and Pads with load cells, all combined with other equipment adapted to this car: Air Jacks with specific attachment for this car (see pag. Air Jack; News Air Jacks), High stand with twistable top (see pag. Stands) and Engine Trolleys (see pag. Trolleys)
Our equipment for the Dallara LMP2 2017 can also be found in Europe. In fact, it has recently been seen in the 24H LeMans garages (see pictures in our Gallery).
To complete the range of equipment, we can also supply or usual garage equipment and also our Refuelling Equipment, present in the top level championships.